Honduras football fans lost their fucking brakes
Football fans' terrifying behavior. They crossed all the lines.
Three people have died in clashes between rival fans in Honduras, with former Celtic player Emilio Izaguirre among 10 people injured.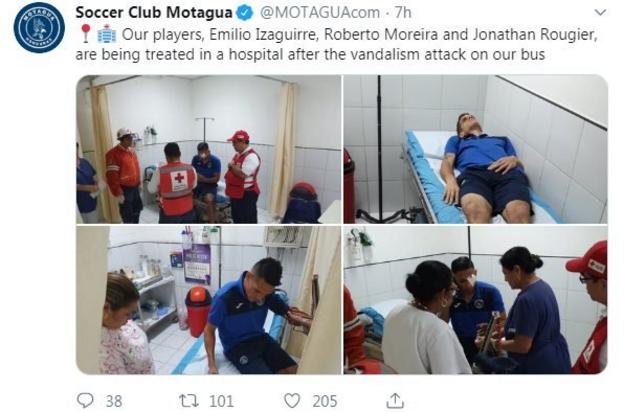 Violence broke out inside and outside the stadium before the derby between Olimpia and Motagua in Tegucigalpa.
Izaguirre, 33, was one of three players injured when stones were thrown at the Motagua team bus outside the stadium.
Read more in here